Our New Wayfarer's are Available in Spring 2020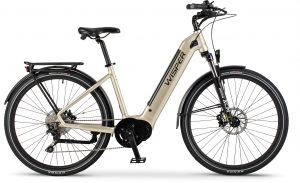 Our entirely new top end Wayfarer range will be available from the spring of 2020
Our new Wayfarer range can be purchased in very much the same way cars are bought  
In six very simple steps
Choose a step through or crossbar frame
Choose a Hub Drive or Mid Drive motor
If you choose a Hub Drive would you prefer cadence or torque sensor?
Chose a battery size, 450Wh 575Wh or 700Wh
Choose a colour
Choose the style you would like, City, Adventure or Mountain
Choose whether you would like a front rack fitted to your bike
So from five simple choices you can create your own very distinctive "bespoke" Wisper Wayfarer.  There are over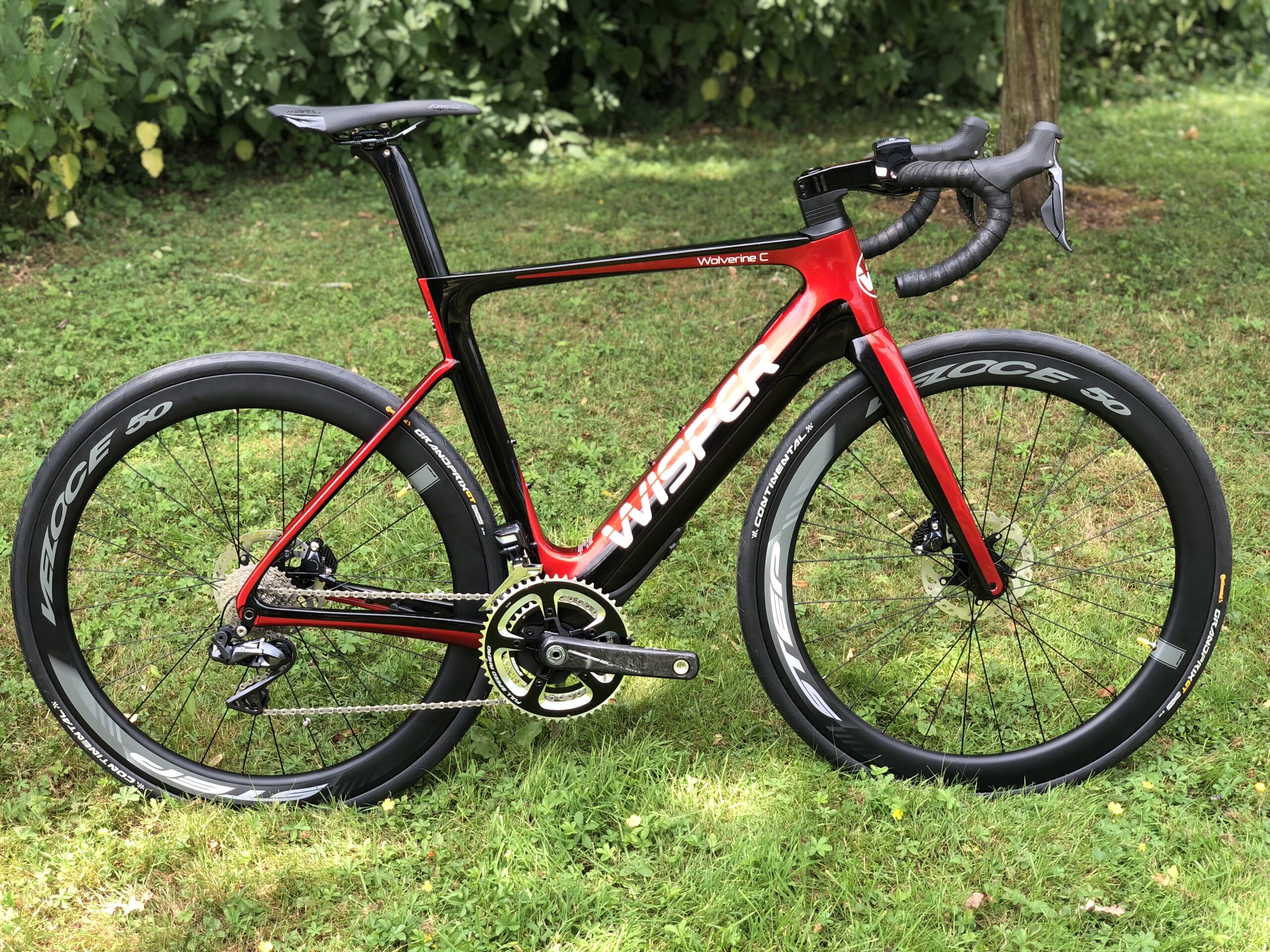 The Wisper Wolverine Carbon expected price from £9,000 (Frame set from £5,000)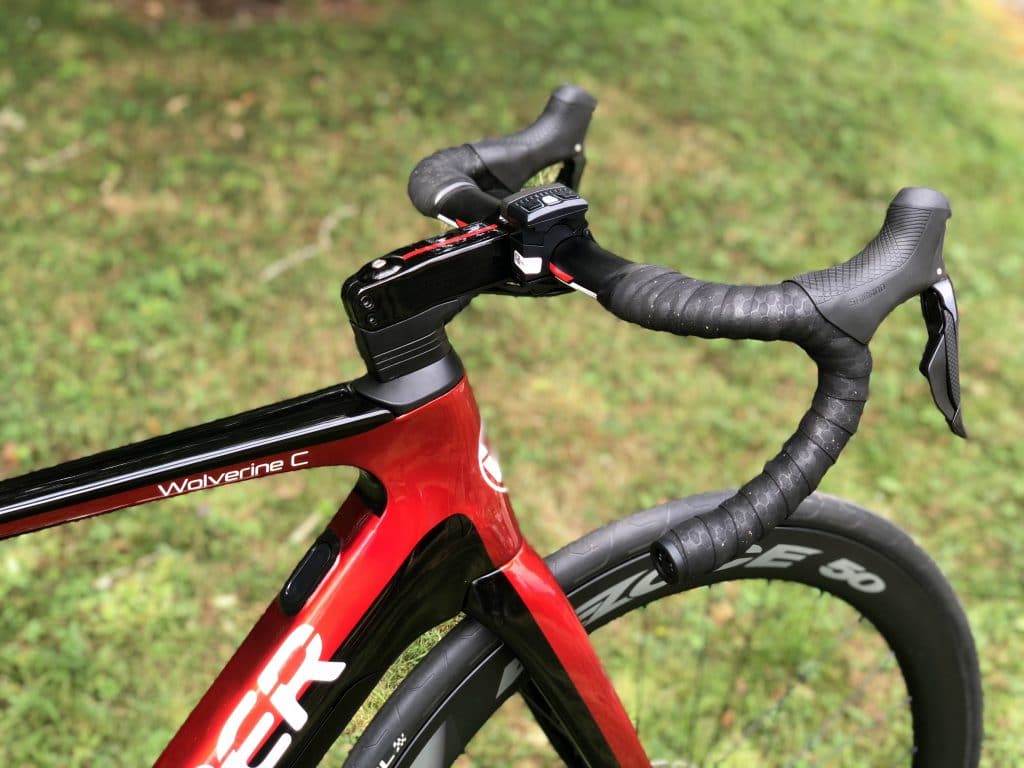 Our Works eRoad range consists of the Wisper Wolverine eRoad in a choice Alloy or Carbon. Each bike will feature differing levels of equipment depending on the frame material chosen.
Our carbon frames feature a Uni Directional carbon construction. Building a bike frame using Uni Directional carbon sheets rather than traditional woven sheets enables us to build massively strong frames that will out perform alloy frames not only in weight saving but in strength, durability and stiffness. The incredible stiffness of our UD carbon frames ensure that power is delivered directly to the rear wheel and is not lost in frame twist.  Please call us to arrange a test ride to feel the power! Both the Wolverine Carbon and Alloy feature carbon forks.
Both bikes have been carefully and painstakingly designed in house and equipped to offer supreme handling in the most difficult of conditions. Full details will be available in the next couple of weeks.
We have chosen the German built Fazua drive system because, unlike others, it has been designed specifically for eRoad bike use. Offering masses of assistance on those long, steep ascents. The system gives you support for powerful climbing and is lightweight for easy and accurate handling. It levels the field for riders of all skill levels and gives greater support for higher cadences whilst retaining a completely natural feel. Of all the systems on the market we unanimously agree that the Fazua is the only system good enough to power the Wisper eRoad range.  Uniquely the Fazua battery and motor can be removed from the bike in a matter of a few seconds leaving you with a very light weight road bike, perfect for serious training sessions.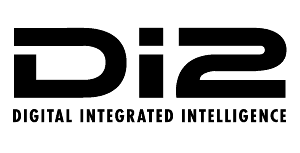 Both bikes benefit from the Shimano Ultegra group set with disc brakes and Di2 electronic gear change on the carbon bike.  To compliment the carbon frame the carbon version has full carbon wheels, carbon seat pin, cranks and stem.
Prices are expected to be between £5,000 and £9,000 depending on the model and equipment levels. (TBC)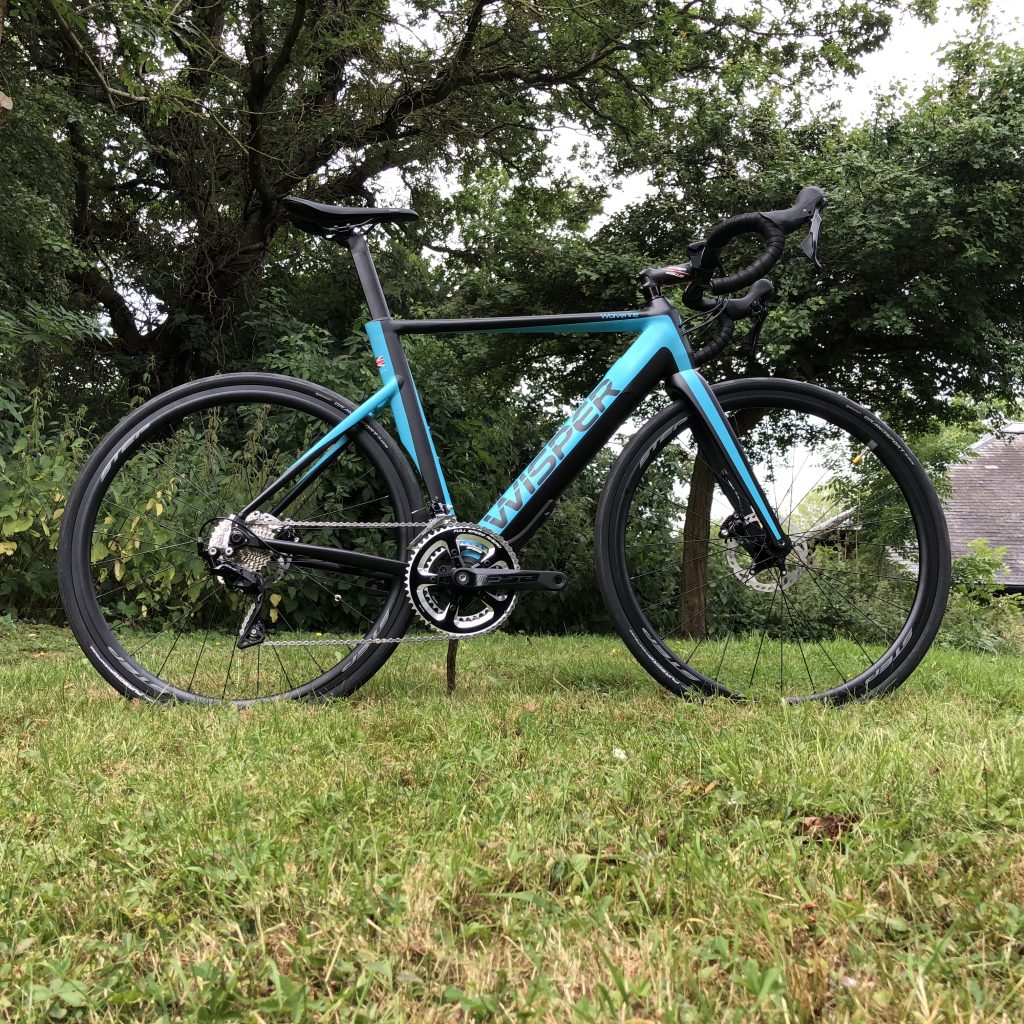 The Wisper Wolverine Alloy expected to retail at £5,000
The Fazua drive system's unique, slim and elegant design combines motor, battery and electronics in one "drivepack", enabling us to create frames that integrate the power system discreetly within the down tube.
One of the many reasons why we chose the Fazua evation drive system is the special clutch that separates the motor and bottom bracket whenever exceeds the madatory 15.5mph (25km/h) assistance limit. Uniquely when a rider pedals past this limit they can do so without feeling any resistance from the motor.
Sportier riders can solely gain support when they need it the most. When starting, facing uphill passages or headwinds, the system smoothly engages and supports the rider.
Besides it's light weight and the almost invisible integration within the frame, it's exceptional natural riding feeling with support, the drivepack can be added and removed with one click and allows a quick switch from a light weight road bike to an eRoad pedelec.
Our carbon bikes are constructed using high tensile T700 Uni Directional carbon, the same material used in the build of fighter aircraft and rotor blades. The 6061 tempered aluminium frame has mechanically formed top and down tubes with interior cable routing.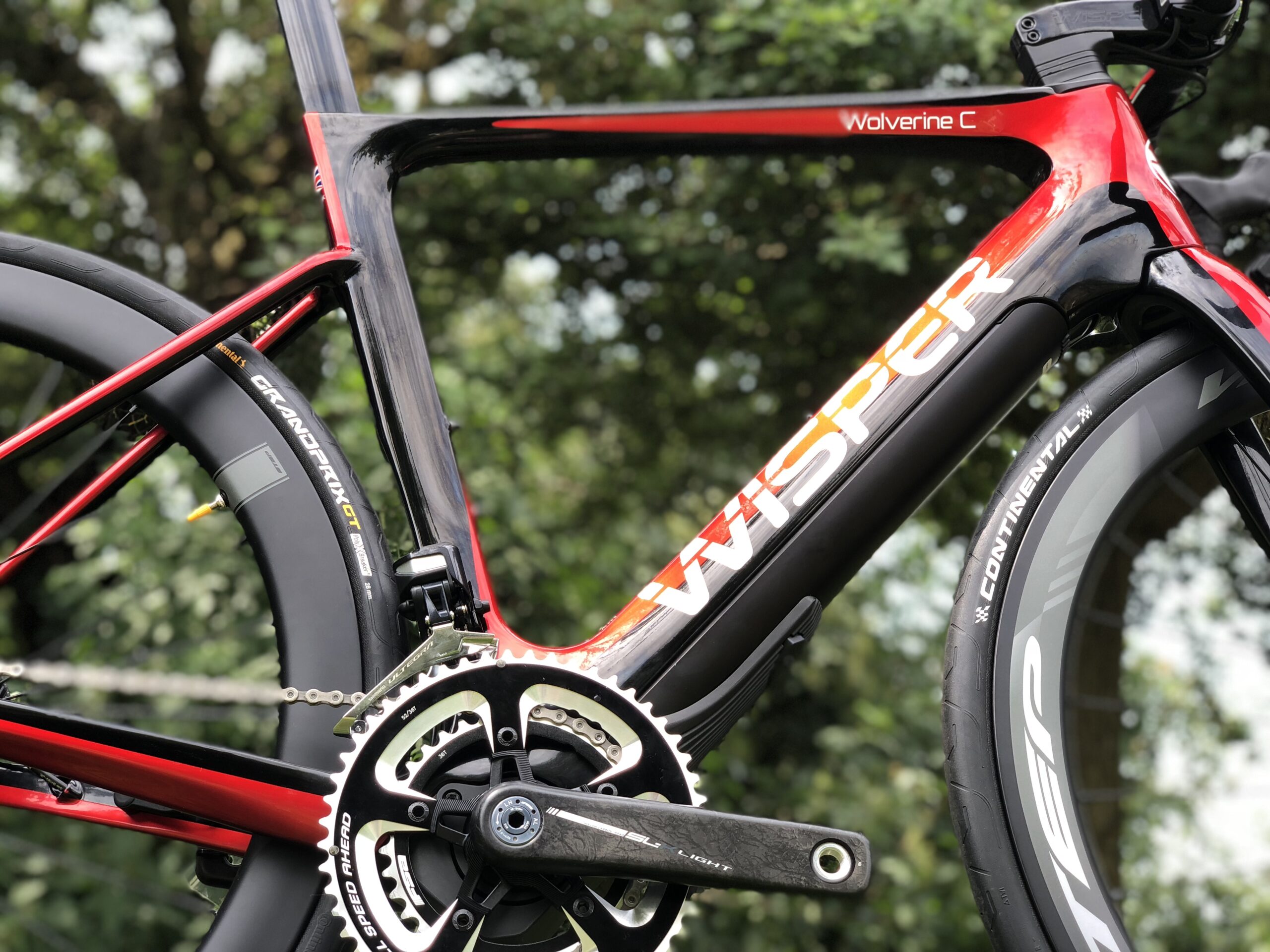 Fazua Evation power pack… the lightest and most compact drive system in its field
The Drive Unit
Designed specifically to give you that natural feel of riding a normal road bike.
Weighs only 3.3kg, including battery, one of the lightest drive systems on the market.
Stable, smooth intuitive power for improved bike handling.
Powerfully supports speeds up to 25km/h.
Enables riders to ride past the 25km/h assistance limit without motor drag.
Easily removable motor and battery assembly turning the Wisper eRoad into a standard Road bike.
60Nm of power through your drive train. 250W Nominal with 400W peak power. 250Wh good for 50km.

Remote
Simple, easy and gives you control over everything you need.
No Support Mode
0W you are by yourself.
Breeze Mode 
125W Gentle assistance whilst extending range
River Mode
250W Solid power as you get into the climbs
Rocket Mode
400wh Rock on!
Bluetooth Ready
Pimp up your ride with the Fazua app!