In our opinion, ebike insurance is not yet obligatory. However we recommend that all ebike riders are covered against 3rd party claims.
Due to Government legislation we are not allowed to recommend an insurer, however there is great advice to be found on the British Cycling web site CLICK HERE for details.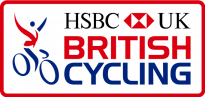 For a £39.00 a year membership you will receive the following benefits.
Liability insurance and legal support (Ride Membership) for daily cycling
Discounted bike insurance
Priority access to tickets for major cycling events
Save 10% with Direct Debit