The Wisper Wayfarer... a New Concept
The Wisper Wayfarer a first in the cycling industry.  The Wayfarer has been designed from the wheels up as a 27.5″ e-Mountain Bike.  Mountain bikes are comfortable, safe, strong and easy to ride.  We added strong anchor points for a chain guard, kick stand, luggage racks and our purpose built extra wide, tough aluminium mudguards.  We then made a second frame without the crossbar, offering riders a step-through e-bike with eMTB DNA.
The Wayfarer offers three distinct riding styles based on the same frame.
1. Wayfarer City
Perfect for commuters, shoppers and those that want leisurely rides in the country.  We utilise all the anchor points, adding front and rear mudguards, a rear rack and kick stand. For comfort, low noise and low rolling resistance we fit Kenda Town and Country tyres suitable for metaled roads and well made tracks.
2. Wayfarer Adventure
Built for the more adventurous. We fit Schwalbe Smart Sam Performance, DD, RaceGuard, 27.5" x 2.25" tyres with extra safe Double Defence puncture protection that fit neatly under the existing wide Aluminium mudguards. Ready for more adventurous away from the road riding.  Perfect for the hills and dales with huge grip and control in the dust, gravel, grass and mud.
3. Wayfarer Mountain*
Completely stripped back but fitted with Schwalbe Smart Sam Performance, DD, RaceGuard, 27.5" x 2.25" tyres with extra safe Double Defence puncture protection so there is nothing to get in the way of an exhilarating day in the hills. (*Not suitable for competition, extreme down-hill riding or high drops)
Mid Drive or Rear Hub Drive? 
Although very different, neither one is better than the other. The choice though is very important and will change from person to person depending on where the bike is to be ridden and your riding style.  IMPORTANT: 50Nm measured at the hub is almost exactly the same as 100Nm measured at the crank axle. Both motors have the same power 250W nominal.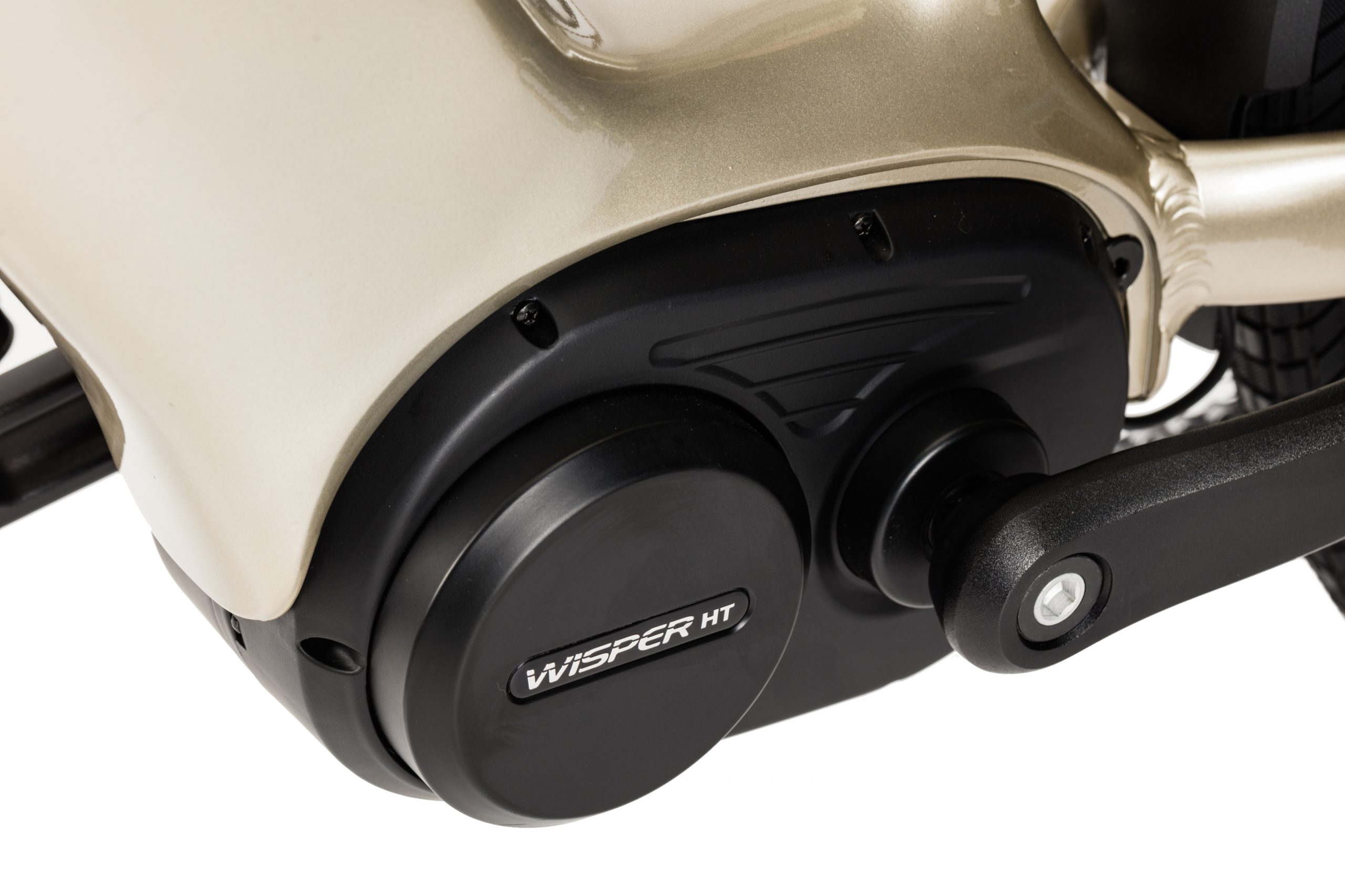 100Nm Mid Drive puts the power through the bike gears giving the rider better hill climbing capability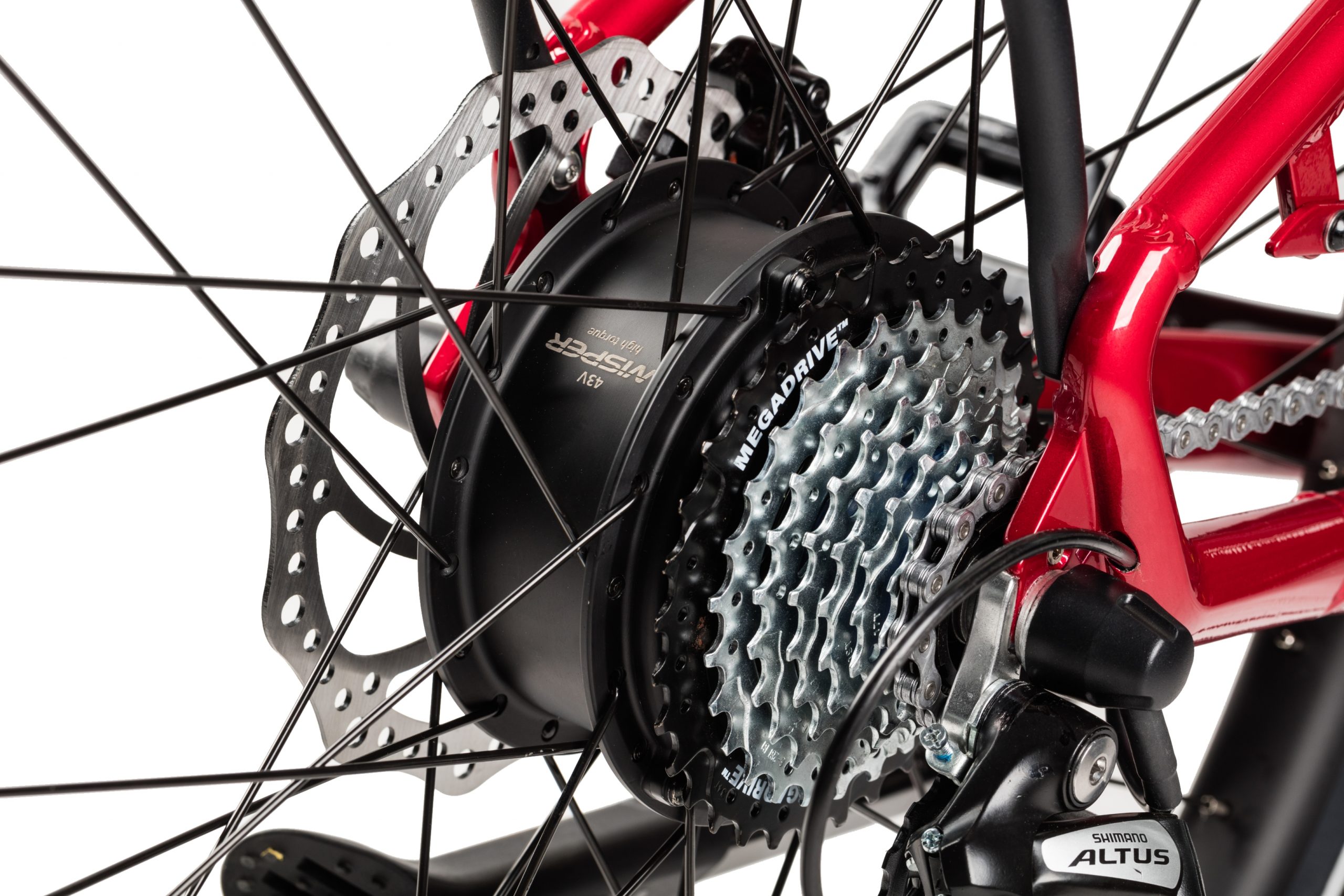 50Nm Hub drives the wheel directly, it's more efficient and does not cause wear to the gears and chain
Specify your new Wisper Wayfarer in very much the same way as you would a new car…
Choose a frame? Step through or Crossbar (Step through – product code 7.  Crossbar – product code 9.)
Choose a motor? 50Nm Hub Drive or 100Nm Mid Drive (Hub drive – product code H.  Mid Drive – product code M.)
Choose a battery 450Wh standard range or 700Wh long range
Choose a colour Iridium Silver is only available on Mid Drive bikes. Deep Red or Deep Blue are only available on Hub Drive bikes
Choose a style City, Adventure or Mountain (Mountain riding is not recommended with the step through frame)
Choose whether you would like a Front Rack fitted to your bike
From these six simple choices you can create your own "bespoke" Wisper Wayfarer.
Some examples…
Wayfarer City M9 (Mid Drive, Crossbar)
27.5″ 2.2″ High Puncture Resistance Kenda Town and Country Tyres
Alloy mudguards with cable management
Rear rack
Large LCD centre display
You can at any time convert your City bike to an Adventure or Mountain bike
Wayfarer Adventure M9 (Mid Drive, Crossbar)
Schwalbe Smart Sam Performance, DD, RaceGuard, 27.5" x 2.25" tyres with extra safe Double Defence puncture protection
Large LCD centre display. Wayfarer rims can take tyres of up to 2.6″ wide without fouling forks or frame. Tyres larger than 2.25″ wide can only be used without mudguards.
Alloy mudguards with cable management
Rear rack
Large LCD centre display
Wayfarer Mountain M9 (Mid Drive, Crossbar)
Schwalbe Smart Sam Performance, DD, RaceGuard, 27.5" x 2.25" tyres with extra safe Double Defence puncture protection
Large LCD centre display. Wayfarer rims can take tyres of up to 2.6″ wide without fouling forks or frame. Tyres larger than 2.25″ wide can only be used without mudguards. No mudguards, chain guard, side stand or rack fitted. (We will include a set just in case you decide you need them in the future!)
Wayfarer M7 City (Mid Drive, Step Through)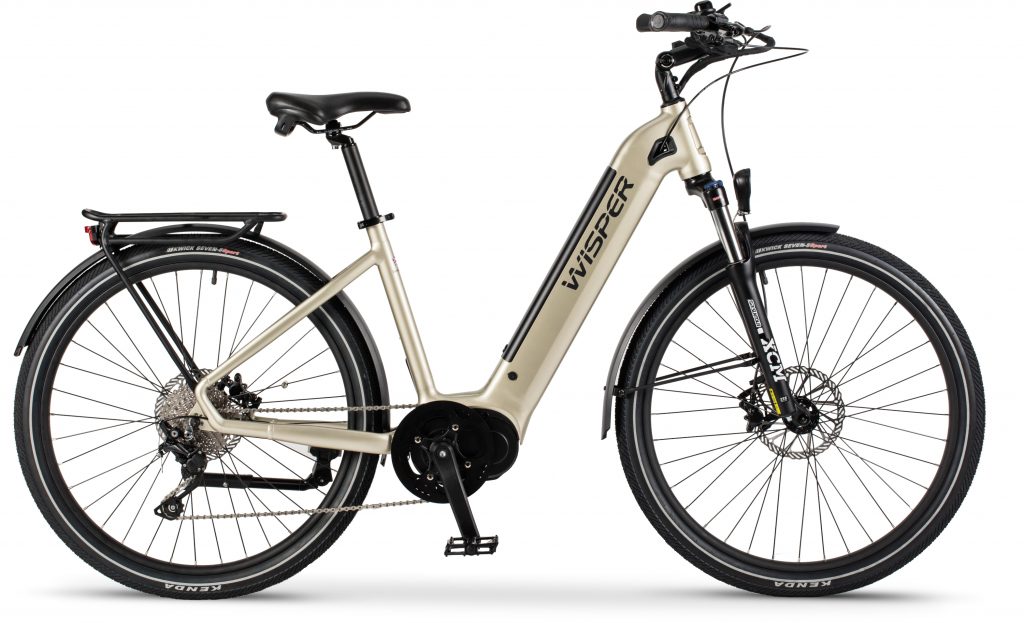 Wayfarer M9 Mountain (Mid Drive Crossbar)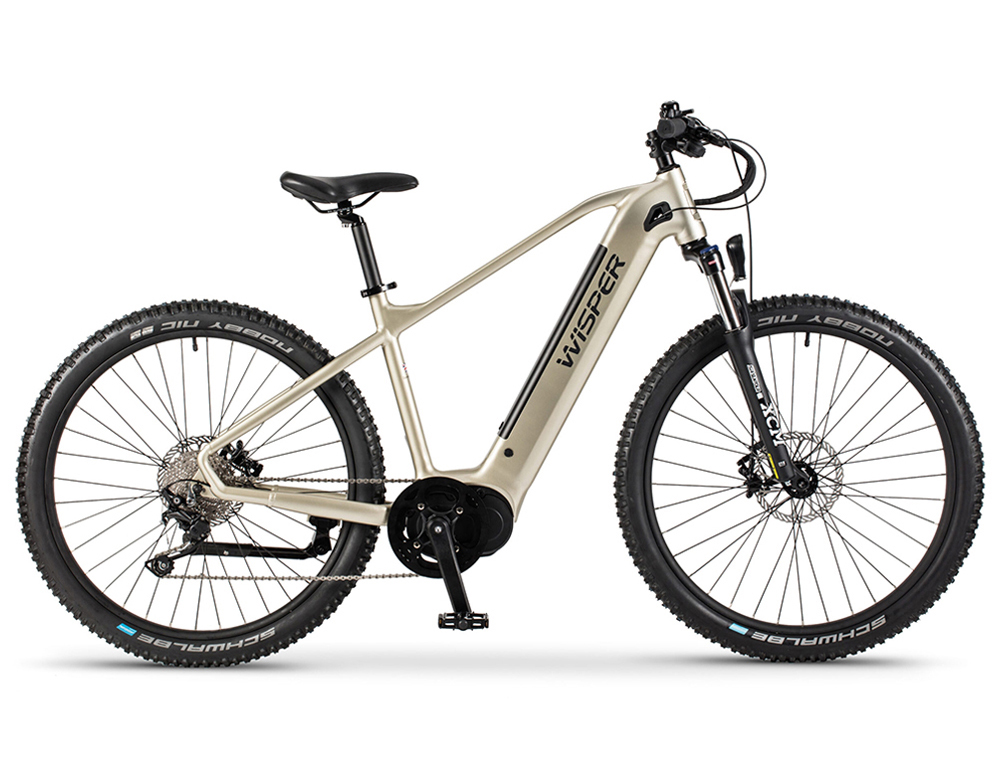 Wayfarer M7 Adventure (Mid Drive, Step Through)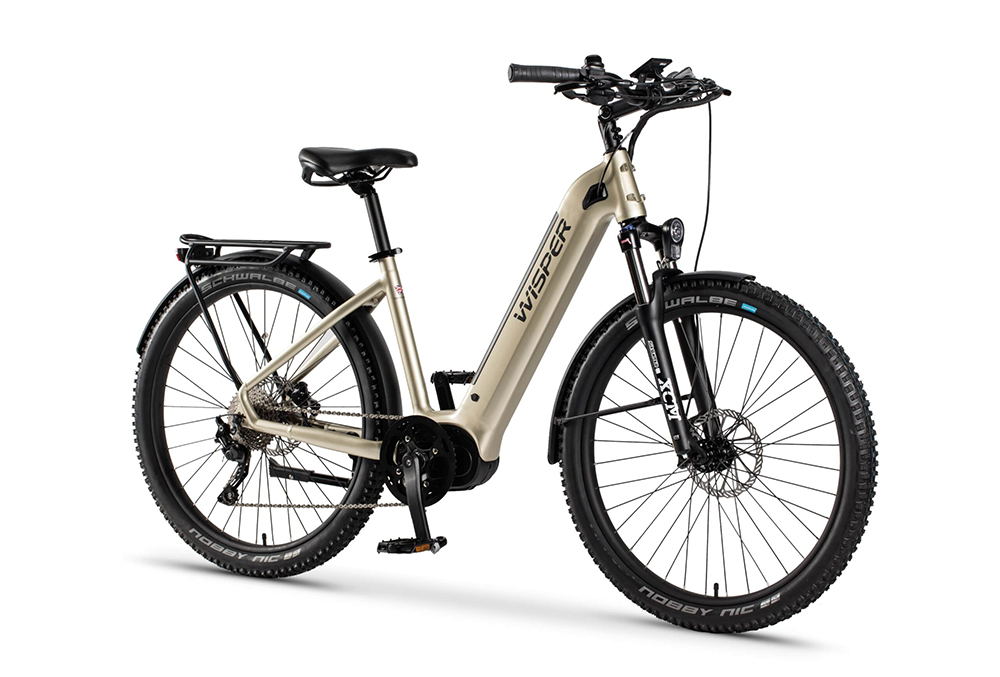 Wayfarer H9 City (Rear Hub Drive, Crossbar, Front Basket)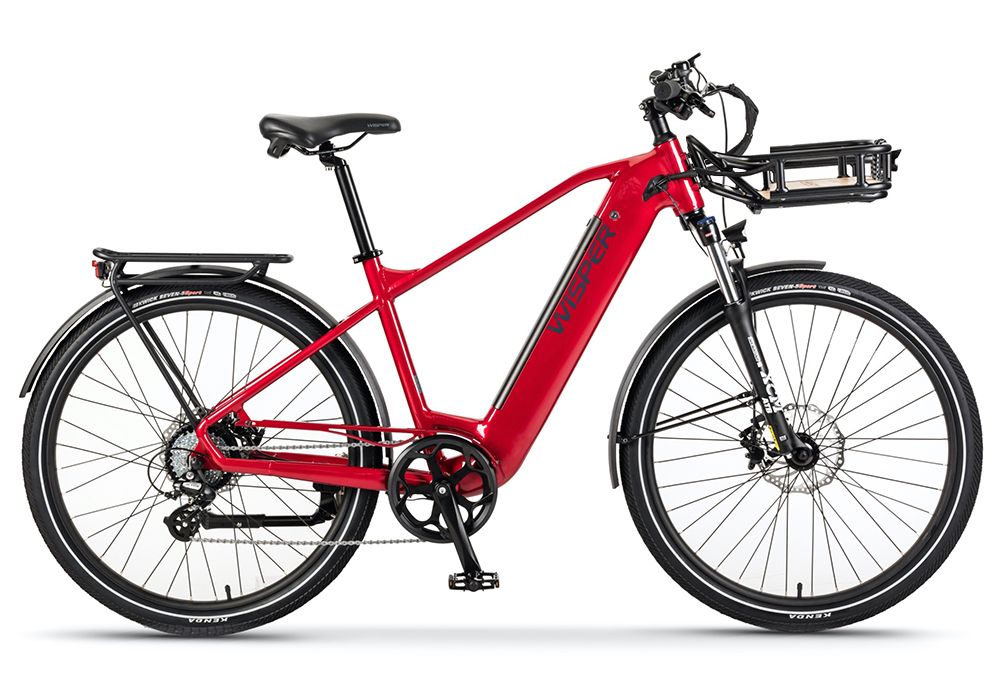 Wayfarer H7 City (Rear Hub Drive, Step Through)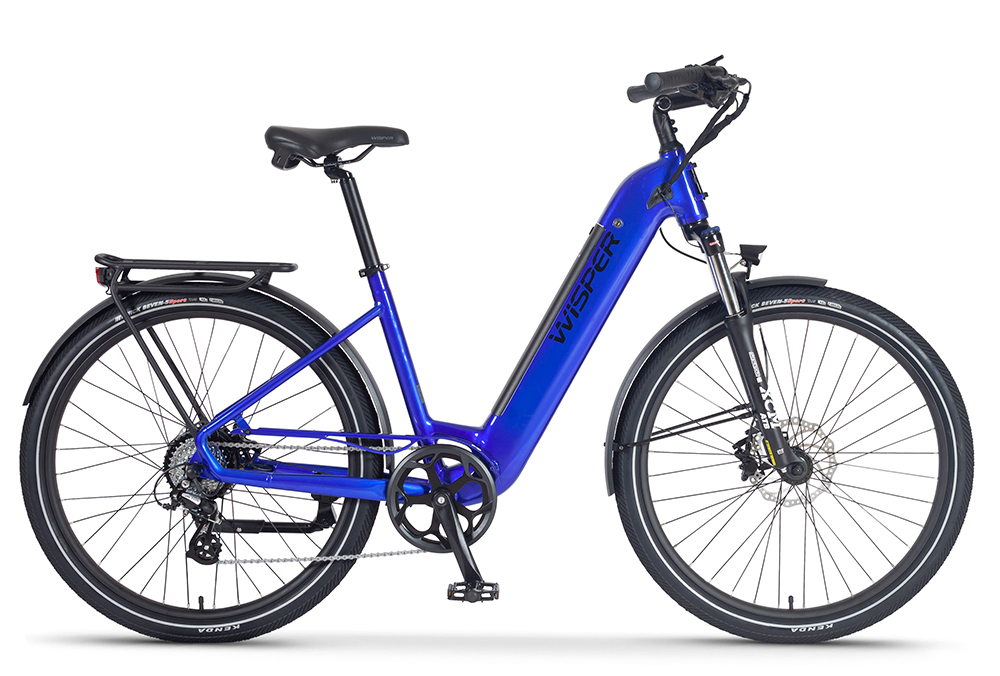 Pricing
Wisper Wayfarer step through or Crossbar version
H7 and H9 with rear hub drive £1,699.00
M7 and M9 with mid drive £2,499.00
Factory fitted extras

City Pack £0
Mountain Pack £50.00
Adventure Pack £50.00
700Wh long range battery £250
Front basket £99.00
Easily removable battery
For convenience when charging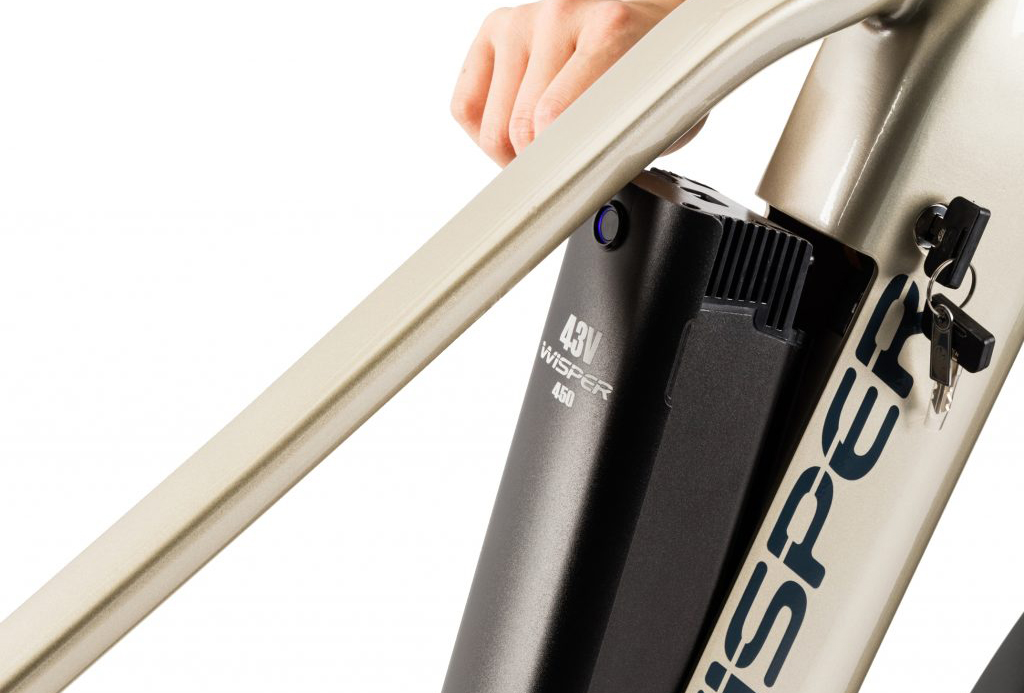 Securely locked in place
Peace of mind when unattended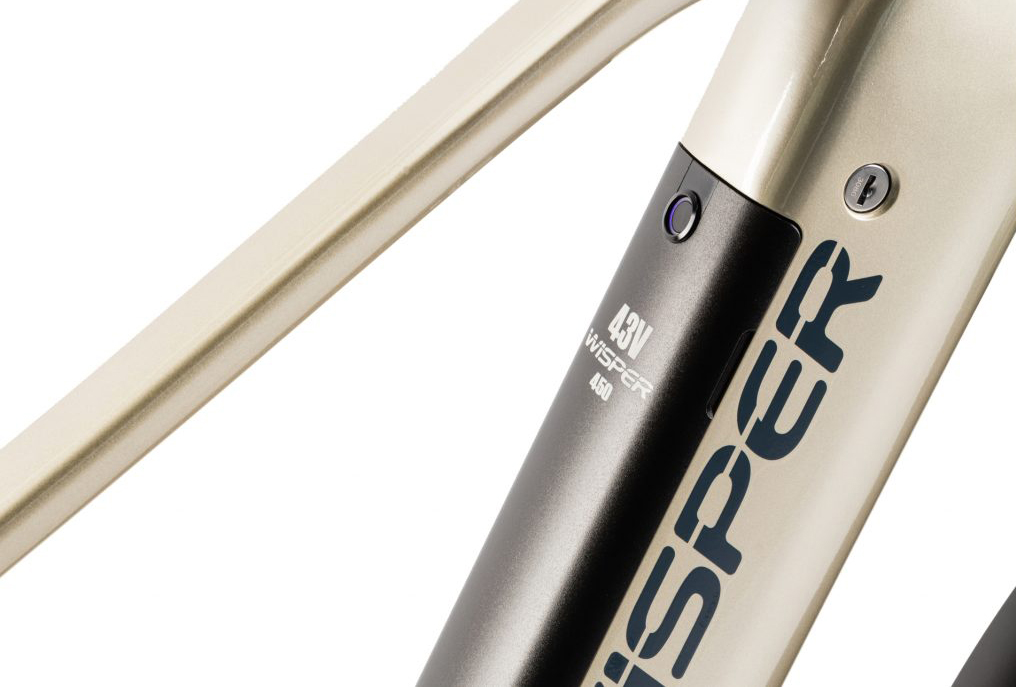 Optional front basket
Stable and solid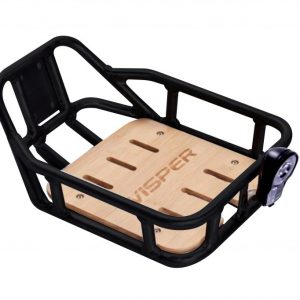 100Nm Mid Drive at the crank axle
Flattening hills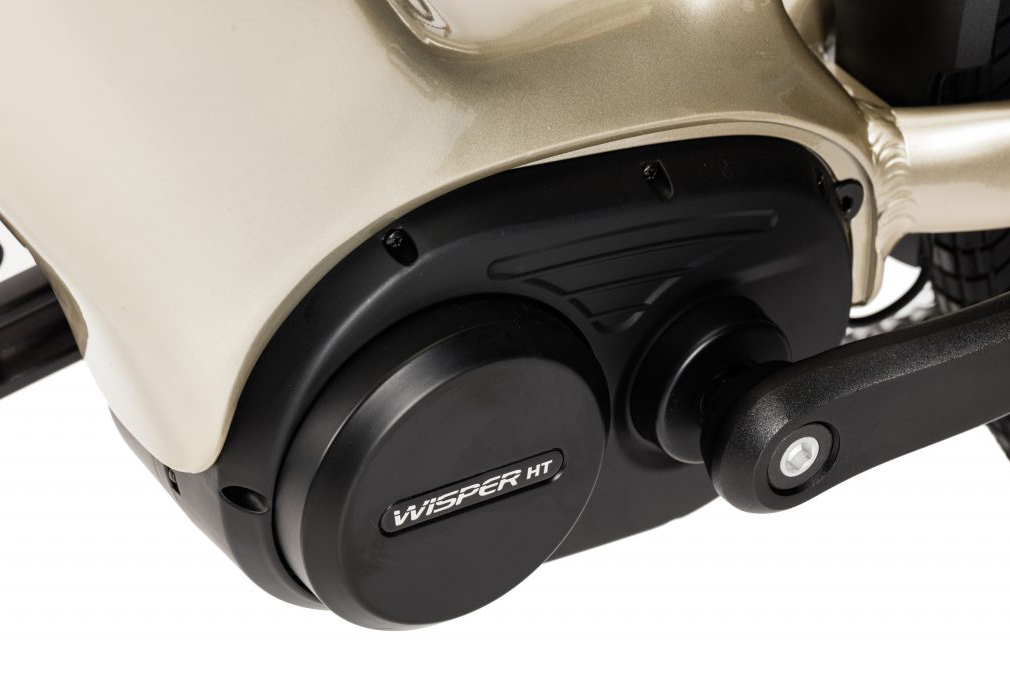 50Nm Hub Drive at the hub
50Nm at Hub = 100Nm at Crank