CITY / COMMUTE / TRAIL
COMING SOON


WAYFARER EBIKE
CITY / ADVENTURE / MOUNTAIN
CHOOSE YOUR WAYFARER
WAYFARER EBIKE
CITY / ADVENTURE / EXPLORE
CHOOSE YOUR WAYFARER

705 STEP-THROUGH
EXPLORE TOWN & COUNTRYSIDE
CHOOSE YOUR 705

905 CROSSBAR EBIKE
THE PERFECT TOURING EBIKE
CHOOSE YOUR 905
Wisper are the most experienced electric bike brand in the UK, and have been at the forefront of the e-bike industry since the company's inception in 2005. Based near Sevenoaks in Kent, Wisper offer the highest quality range of electric bikes available, using the latest motor and battery technology, which is why the name has become synonymous with reliability, stunning design, and unparalleled customer service. Whether you are looking for a folding electric bike to liven up the daily commute, a touring electric bicycle as a relaxing way to view the countryside, or a powerful electric mountain bike to explore the hills, Wisper Electric Bicycles will power your adventure! We design and develop every one of our bicycles in-house, before they are manufactured at our state-of-the-art production facility in Portugal.
Pay With Cyclescheme Online Now SAVE UP TO 32% ON A WISPER ELECTRIC BIKE
Wisper has partnered with Cyclescheme to provide our customers with the chance to own a new Wisper e-bike under the UK Government's Cycle To Work Scheme. You simply choose a bike, hire it for an agreed length of time, and then snap it up for a fraction of its original value. All while making huge savings (at least 25%!) as payment is taken from your wages before tax, so you pay less and still get to spread the cost! Want to know more?
Already have a Cyclescheme Certificate?
You can buy your new Wisper e-bike now by selecting 'Cyclescheme' as your payment option in the checkout. We will process your certificate automatically and dispatch your new e-bike directly to you by courier!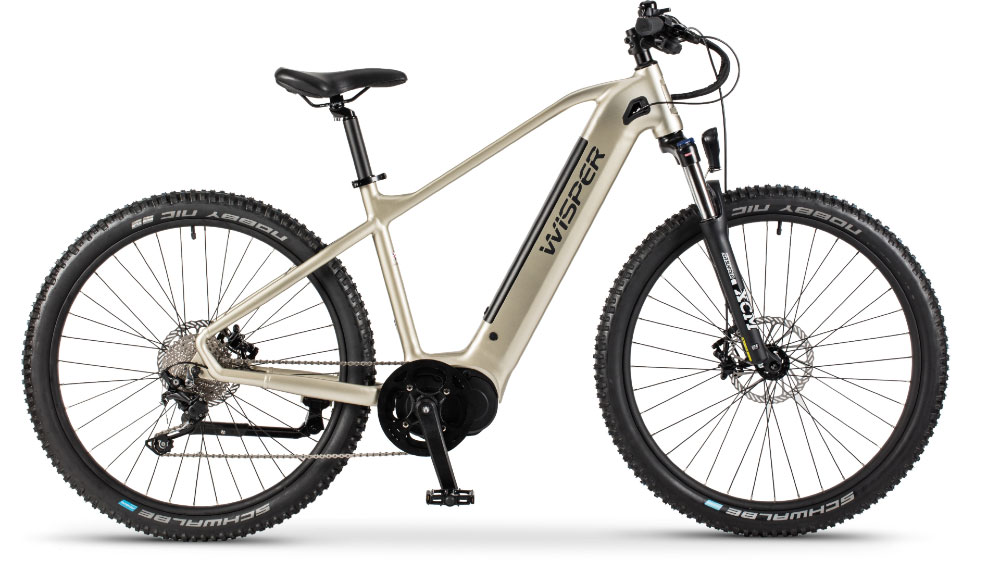 The brand new Wayfarer ebike is built at our new facility in Agueda Portugal, and are available to buy now! The Wayfarer is an entirely new concept in power-assisted cycling and has mountain bike DNA running through every millimeter of it's design. With 2 frame styles, 3 set-up packs and 3 stunning colours to choose from, it doesn't matter whether you prefer to hit the hills, enjoy some light off-roading on coastal pathways, or simply want a comfortable, powerful electric bicycle for touring towns and villages, the Wayfarer has the perfect package for you!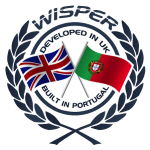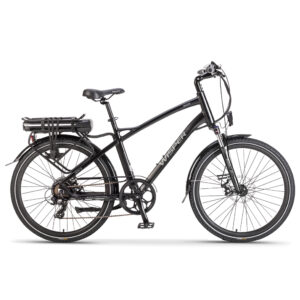 WISPER 905
CROSSBAR EBIKE
The 905 is a classic touring electric bicycle with a unique frame offering greater rigidity for a stiffer and more responsive ride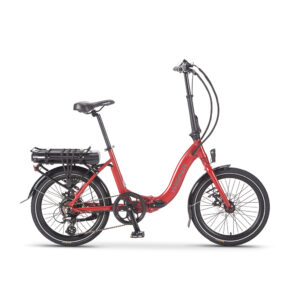 WISPER 806
FOLDING EBIKE
Ideal for explorers, commuters, and those with restricted storage space, the 806 is the UK's leading folding electric bicycle.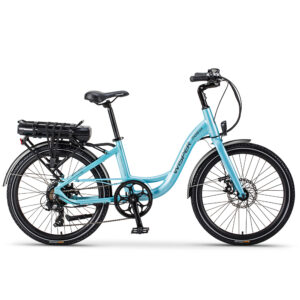 WISPER 705
STEP-THROUGH EBIKE
A stylish, unisex step-through electric bike that provides a great ride, whether you are commuting, touring or exploring.
Order Your Wisper Today And Choose From Our Flexible Payment Options FLEXIBLE WAYS TO PAY FOR YOUR
NEW WISPER ELECTRIC BIKE
Why pay now when you can spread payments from 6 to 36 months. With 0% and low-interest repayment options, V12 Finance offers a choice of wonderfully flexible ways to buy your new Wisper Electric Bike.
The process is simple and can take just a few minutes. All you need to do is choose your new electric bike, and select 'V12 Finance' as your preferred payment option in the checkout. You will be directed to the V12 Finance page where you will be asked to provide more information as part of the application process.
V12 Finance is subject to status – for more information visit our V12 Finance FAQs
The flag-bearer for folding electric bicycles throughout Europe, the Wisper 806 is the perfect folding e-bike for commuters and leisure cyclists alike. If you live in an apartment or have limited space for storage, the 806 folds down to a fraction of its size, allowing it to be transported and stored with ease. Ideal for those who need to hop and off a train during the commute, or simply to be stored with ease as you travel around the continent – the Wisper 806 folding ebike gives great flexibility without compromise!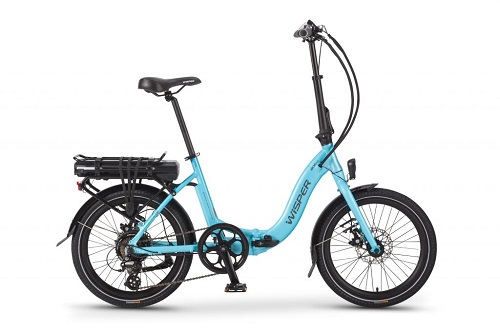 Electrically assisted bicycles are now a regular sight on the roads and pathways throughout the UK. The electric commuter bike can enable riders to cover greater distances with relative ease. Despite their current popularity, electric bicycles were initially treated with suspicion by some cyclists, who considered electrical assistance to be cheating! However, many have since come to realise that the extra assistance provided by an electric motor actually enabled them to achieve more mileage, riding further than ever before. As a result, ebikes are now available for every conceivable cycling discipline – be it road, mountain or track – and their popularity with the purists has rocketed too!
Read More...
Electric Bikes – The Benefits
Wisper have been manufacturing eBikes for over 15 years and, throughout that time, we regularly hear customers state how their ebike has given them a new lease of life. The health benefits of fresh air and regular exercise are common knowledge, but for those who have suffered ill health, or simply lost their confidence, an eBike can provide a big boost – helping people rediscover their freedom and enjoy the great outdoors once more.
Contrary to popular belief, the motor doesn't actually do all of the work for you. Instead, the Wisper eBike motor can be set to provide as much (or as little) assistance as you need, seamlessly engaging to help you climb steep hills, adding power through the crank when it is needed most, and automatically dissipating when its no longer required. So if you're thinking of hanging-up the helmet because the hills are becoming too much, or you simply want a little assistance through the toughest sections so you can explore more, then Wisper eBikes have been designed for you. Each of our models is available with Crossbar or step-through frames, creating the ultimate range of Men's and Ladies Electric Bikes.