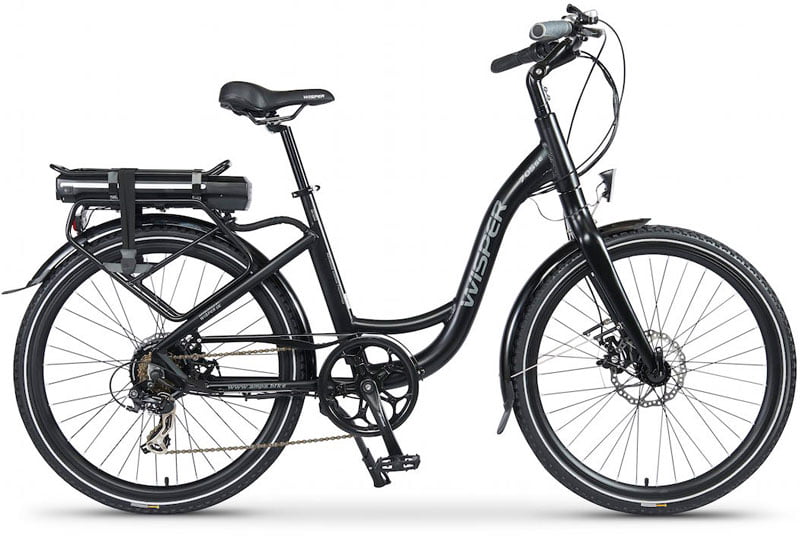 705 SE
STEP-THROUGH
24″ or 26″
Based on the Wisper 705 Torque model, the SE is well styled and features a very adaptable unisex design – that provides a great all around riding experience and represents excellent value for money. The Step-through is Wisper's go to bike for most riders and the perfect choice for shopping, commuting or long country rides. NEW For shorter riders the 705se is available with 24″ wheels.
From £1,249.00
Finance available, apply at checkout
From £32.78 per month with £312.25 deposit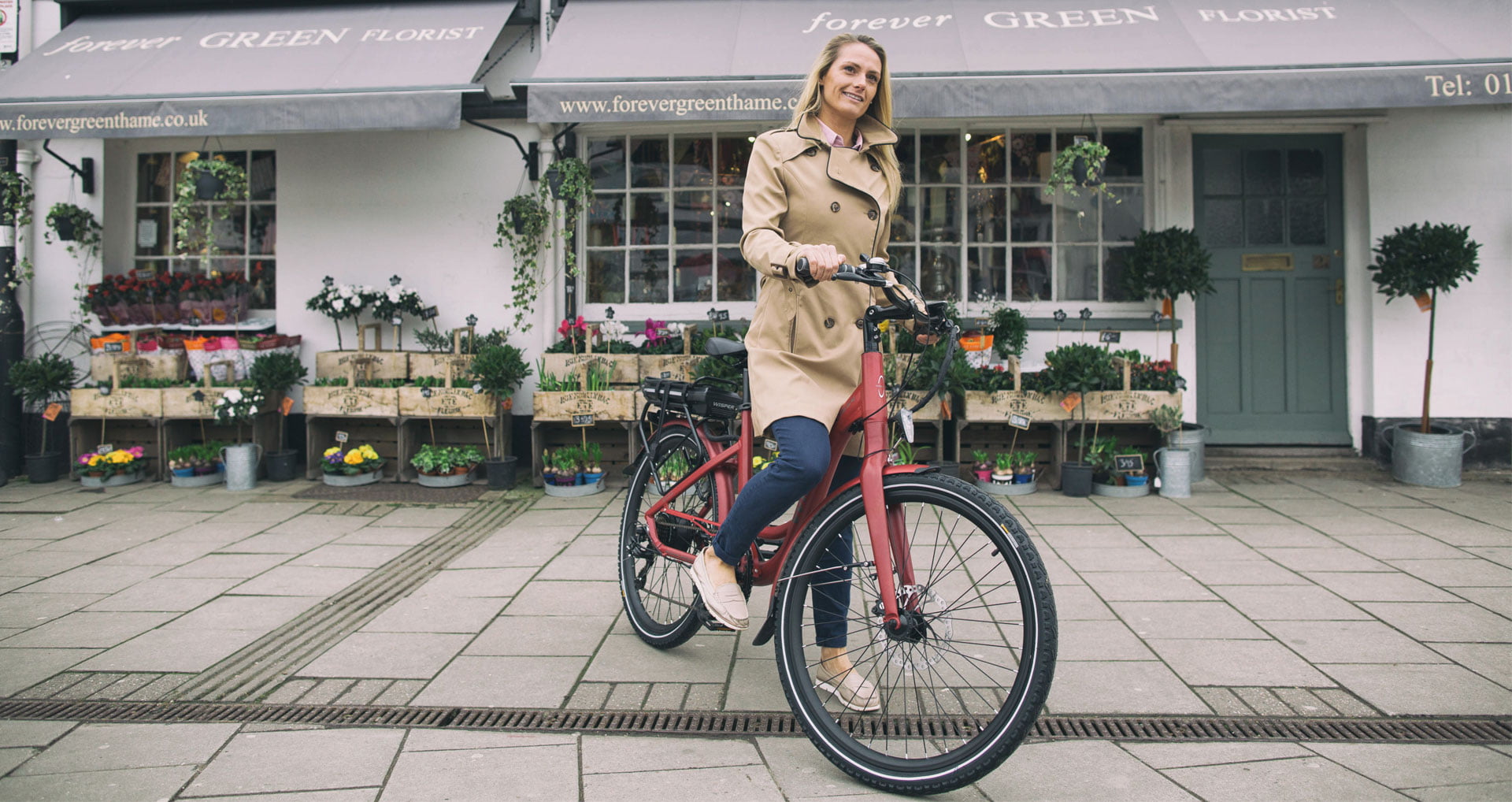 Wisper High efficiency, 250W hi torque brushless motor
Medium range 375Wh
Long range 575Wh
Mega range 700Wh
Ebike ranges can vary enormously.
A 375Wh Lithium battery on any eBike can return as little as 9 miles and as many as 90 miles depending on conditions. Rider weight, load carried on bike, terrain, tyre pressures, speed, power settings, wind conditions, and motor power all have a huge bearing on range.  If the bike is used to tow a trailer this will effect ranges further.
With this in mind, you may expect the following AVERAGE ranges from our batteries.
375Wh battery 15 to 40 miles
575Wh battery 23 to 50 miles
700Wh battery 30 to 75 miles
Wisper Back lit LCD display
375Wh: 23kg
575Wh: 24kg
700Wh: 24.5kg
Hand welded, 6061 Alloy T4 and T6 tempered
Wheel Size 26″ Frame Size: 18" 46.5cm
Wheel Size 24″ Frame Size: 14.5" 36.5cm
Black, Electric Blue or Burgundy
Lightweight alloy Wisper blade forks or Suntour NEX and pre-tension (Supplement required).
SHIMANO 7 speed derailleur with 7 speed selector
Hydraulic disc brakes 180mm front and 160mm rear
Alloy double walled 26" x 1.5"
Kenda 1088 26" 1.95 Kevlar high puncture resistance with wall reflector
Colour coded full length shatterproof
Front: 15W LED
Rear: 36V light, power from bike battery
Wisper's unique rear battery rack, certified to 25kg
Rider and combined luggage weight