Why Choose a Folding eBike?
Folding Electric Bikes are designed for ease of use when making short regular journeys, whether its for popping to the shops, zipping around town or making daily commute to work easier. Having a folding ebike gives you the combined benefits of power-assisted travel and less storage space, which is particularly effective if part of your journey is to be taken by train. Folding electric bikes are a common choice for commuters that travel into their place of work by train, giving the cyclist the freedom to cycle to and from the station with ease.
What is a Folding eBike?
Folding Electric Bikes give a power-assisted alternative to traditional cycles and are a fantastic introduction to cycling for anyone seeking greater freedom and improved fitness, as well as offering greater flexibility on your journey. The specially designed folding frame construction is easy to use, folding up or down in a matter of seconds. Whether you are new to the saddle, or simply want greater enjoyment from your journey, our industry-leading brushless motor technology shares the burden, allowing you to ride further and do more. Wisper's range of Crossbar electric bicycles can also accommodate panniers, making shopping trips and country picnics accessible to all.
Wisper's superior battery technology means that recharging is simple so you can be free to enjoy the great outdoors with our reliable folding electric bikes that share the exertion and enhances your enjoyment.
Who should I buy a Folding Electric Bike?
A folding electric bike may be the right choice for you if you have limited storage space, as the they take up much less space than a conventional bike when folded down. Light, as well as powerful, Wisper folding eBikes, also provide a welcome companion for those who experience restricted movement but still have the desire to experience the freedom a cycle can offer. The low step-over frame design makes getting on and off quick and easy, allowing you to explore the great outdoors in comfort and style.
WILDCAT CARBON EMTB
FULL SUSPENSION
The Wisper Wildcat C is the ultimate ride for the serious mountain
biker. The unique UD carbon frame gives an effective balance
between power transfer and comfort when it comes to tearing up
the trails as it comes with all the latest technology available.
AVAILABLE FROM JUST £3,999.00BUY NOW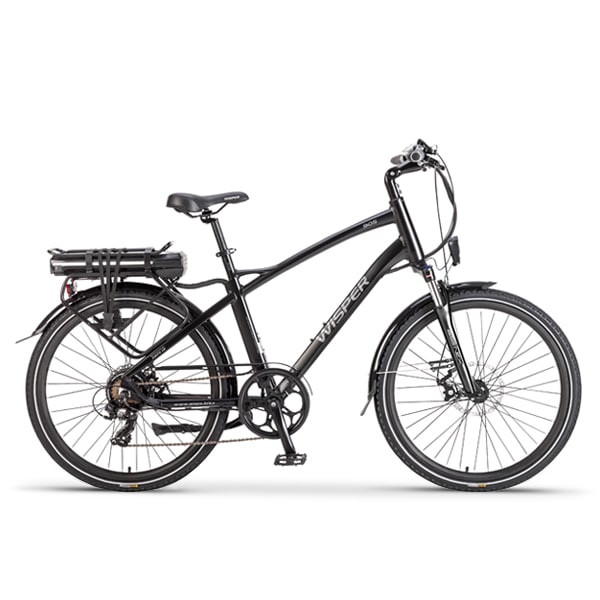 WISPER 905
CROSSBAR E-BIKE
The 905 has a unique frame
with greater rigidity for a stiffer and
more responsive ride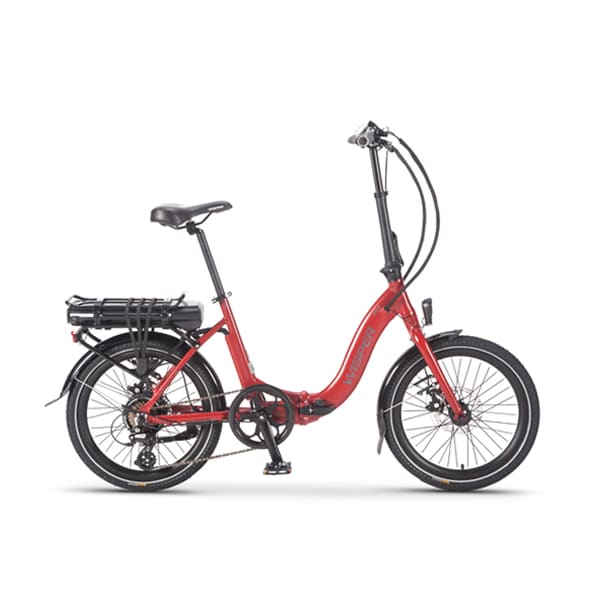 WISPER 806
FOLDING E-BIKE
The 806 is the perfect option for
explorers, commuters, caravaners or
those with restricted storage space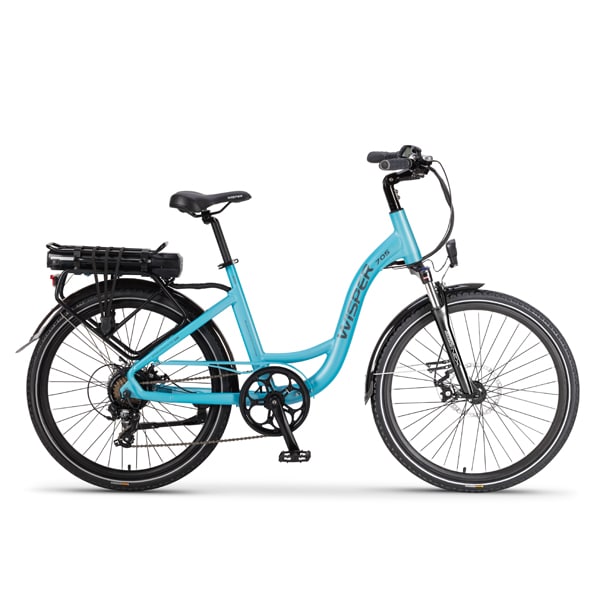 WISPER 705
STEP-THROUGH E-BIKE
The stylish, unisex 705 step-through frame provides a great ride, whether you're commuting through busy streets or exploring the countryside

POWER YOUR ADVENTURE