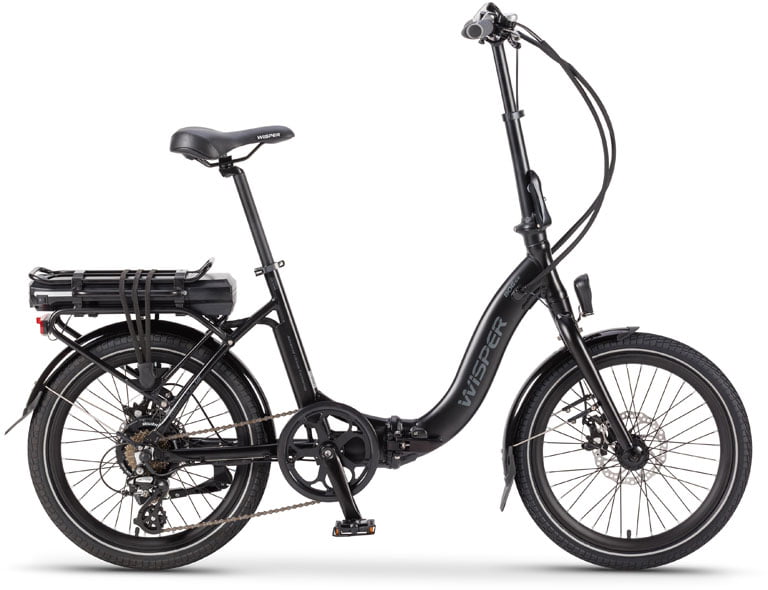 Our SE folding bike is based on the Torque version, utilising the same frame, handle bar stem
 and locking mechanisms. The SE folding bike is the perfect option for avid campers, caravaners, boating enthusiasts or for those with restricted storage space. With their very low step over height the 806 SE is also ideal for the rider smaller in stature, however the extensive adjustment range on the seat-post and handle bar stem means the bike can be modified for even the tallest member of the family.
From £1,249.00
Finance available, apply at checkout
From £32.78 per month with £312.25 deposit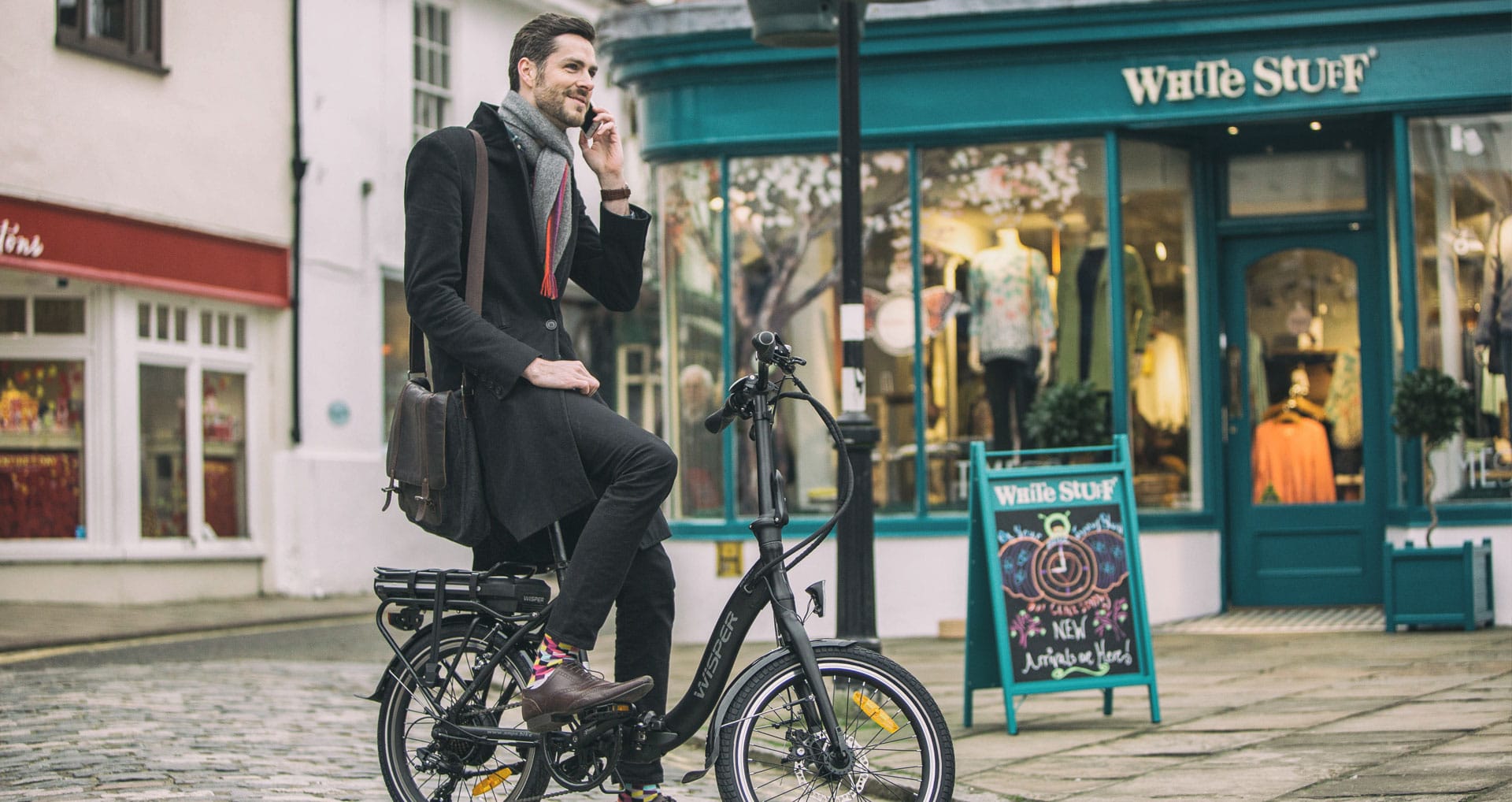 Wisper High efficiency,
250W hi torque brushless motor
Medium range 375Wh
Long range 575Wh
Mega range 700Wh
Ebike ranges can vary enormously.
A 375Wh Lithium battery can return as little as 9 miles and as many as 90 miles depending on conditions. Rider weight, terrain, tyre pressures, speed, power settings, wind conditions, and motor power all have a huge bearing on range.
With this in mind, you may expect the following AVERAGE ranges from our batteries.
Please note: Range can vary dramatically under certain conditions, see above.
375Wh battery 17 to 30 miles
575Wh battery 25 to 45 miles
700Wh battery 35 to 65 miles
Wisper Back lit LCD display
375Wh: 21kg
575Wh: 22kg
700Wh: 22.5kg
Hand welded, 6061 Alloy T4 and T6 tempered, folding
D 300mm x W 1000mm x H 700mm
Wisper light weight alloy
SHIMANO 7 speed derailleur with 7 speed selector
Tektro 160mm disc brakes front rear, Tektro Comfort levers with integrated bell, Jagwire cables
Alloy double walled 20" x 1.5"
Kenda 20" 1.95 Kevlar high puncture resistance with wall reflector
Black Full Length shatterproof
Front: 15W LED
Rear: 36V light, power from bike battery
Wisper's unique rear battery rack, certified to 25kg